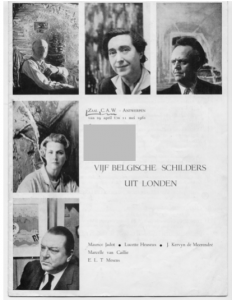 Eduard Messens attacked her in a rambling speech at a dinner for the Minister for Art in Belgium.  "We all know that Roland Penrose rings you every morning!".   We told Roland Penrose when we eventually met him. "Ah, well, you know Messens!" .
Mesens fury was understandable as his work was ignored and everyone crowded around Marcelle's reliefs.   He followed after Karl Schwitters with little works incorporating 'objects trouvé'.   "This one reminds me of travel" said Georges le Breton.   "Yes, yes" said Messens, eagerly.   "All those bus tickets!"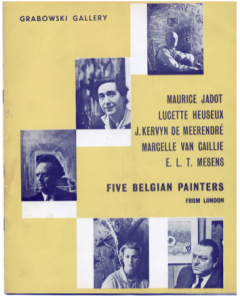 Later the exhibition was shown in London.