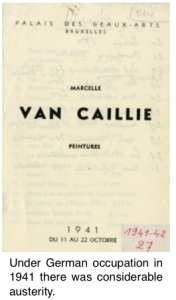 She established a name for herself as a portraitist.  At that time her style was basically Expressionist, with a traditional Flemish feeling for colour, and sumptuousness.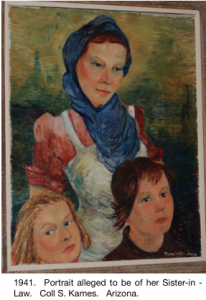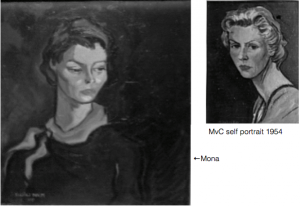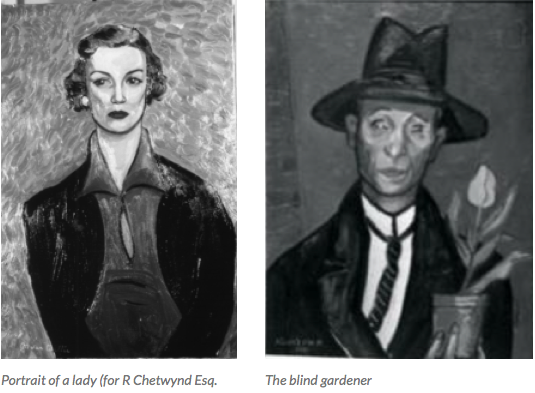 Her portraits were colourful, powerful and caught the essence of the sitter. She had great insight into the character of her sitters and did not hesitate to express it, whether cruel or caring as in the 'Blind Gardener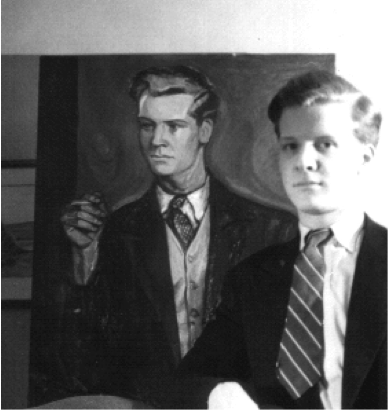 This portrait of Nigel Broackes shows remarkable insight into his character and indicates his future abilities and potential.  This is in marked distinction from most portraiture.     Nigel's meteoric career shot through Lloyd's, plastic injection mouldings to property development, Trollope & Coll's,  Cunard and The Ritz .  The founder of Trafalgar House, in 1979 he became Chairman of the London Docklands Development Corporation, and was knighted for his role at that organisation.
From Henry Sanford        Broackes and I were together, on National service, 1954, in Germany.   Although facing a potential onslaught by the Red Army, life in a Cavalry regiment was relaxed.  Here I am and also with Noel Harrison, on an exercise.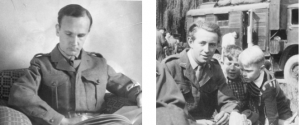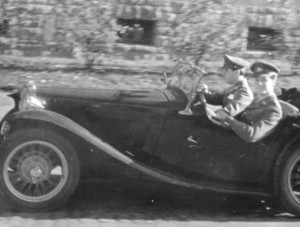 Nigel was one of us and this is my only photograph of him at that time.  We came out of the Army together and shared a flat in 40 Cadogan Square, London SW1, being joined by Rupert Chetwynd who had been  at Stowe with Nigel.  Marcelle used to visit me from Belgium and the portrait of Nigel was painted at this time.   I have no version of it in colour andI think it has been lost but a portrait of myself indicates her palette.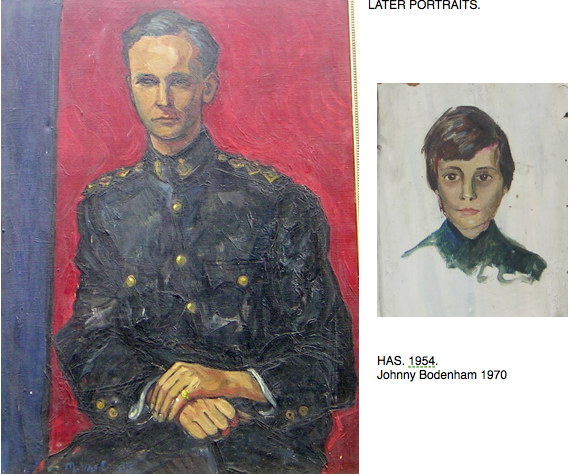 Early work in Belgium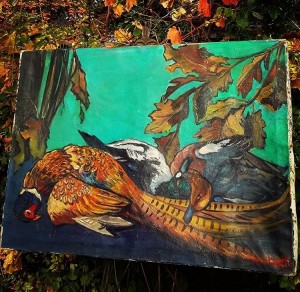 'Pluie'.  Signed verso 1953. The  Tatton Collection.   Marcelle's brother was a keen shot and had a sporting estate near Damme.   This subject probably originated here.